We Welcome Your Support
As Kahu prayed on December 30, 1985:
Dear Lord, our loving and heavenly Father who calls us to glorify and enjoy thee through ministries to mankind, we thank thee for this Foundation and its promise for today and tomorrow. Let it be as thy good seed, planted where you would have us go that brings forth fruits of love, joy, peace, faith, and hope to those in need, that uplifts the life of our Native Hawaiian people, that supports the work of the church and brings peace on earth to all people. Use this Foundation, and us, O Lord, as instruments of thy aloha and peace, In the name of Jesus Christ our Lord, Amen.
To this end, we have endeavored to fulfill Kahu Akaka's dream through his Ministries Foundation.
The Rev. Abraham Kahu Akaka Ministries Foundation is a 501(c)3 tax exempt charitable organization. Your gift qualifies as a charitable deduction for income tax purposes. If you would like to make a donation during the month of September, please consider doing so through Foodland's Give Aloha program.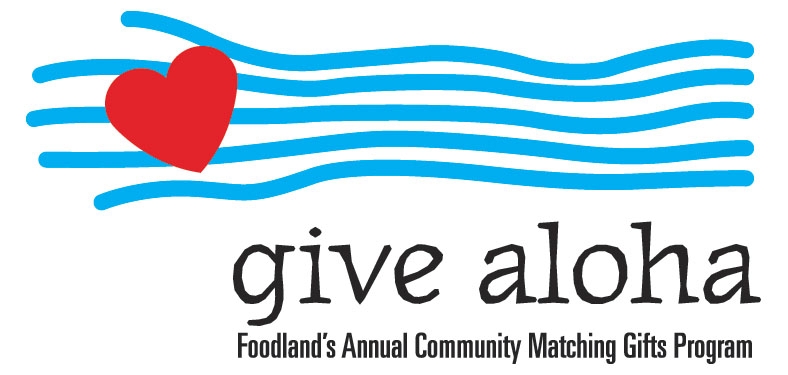 At checkout, present your Maika'i card and inform the cashier that you would like to make a donation to Abraham Kahu Akaka Ministries Foundation.
Tell the cashier our organization's 5-digit code: 78708.
Tell the cashier how much you would like to donate. Your donation will be added to your grocery purchase total.
You may donate up to $249 per organization per Maika'i card over the course of several store visits. A portion of your donation will be matched by Foodland and The Western Union Foundation. You may make donations to other organizations as well.
If you would like to make a donation after September 30th, please make your check payable to The Rev. Abraham Kahu Akaka Ministries Foundation and mail to:
Rev Akaka Ministries Foundation
2825 South King Street #3401
Honolulu, Hawaii 96826